Posted on
By Re:new Project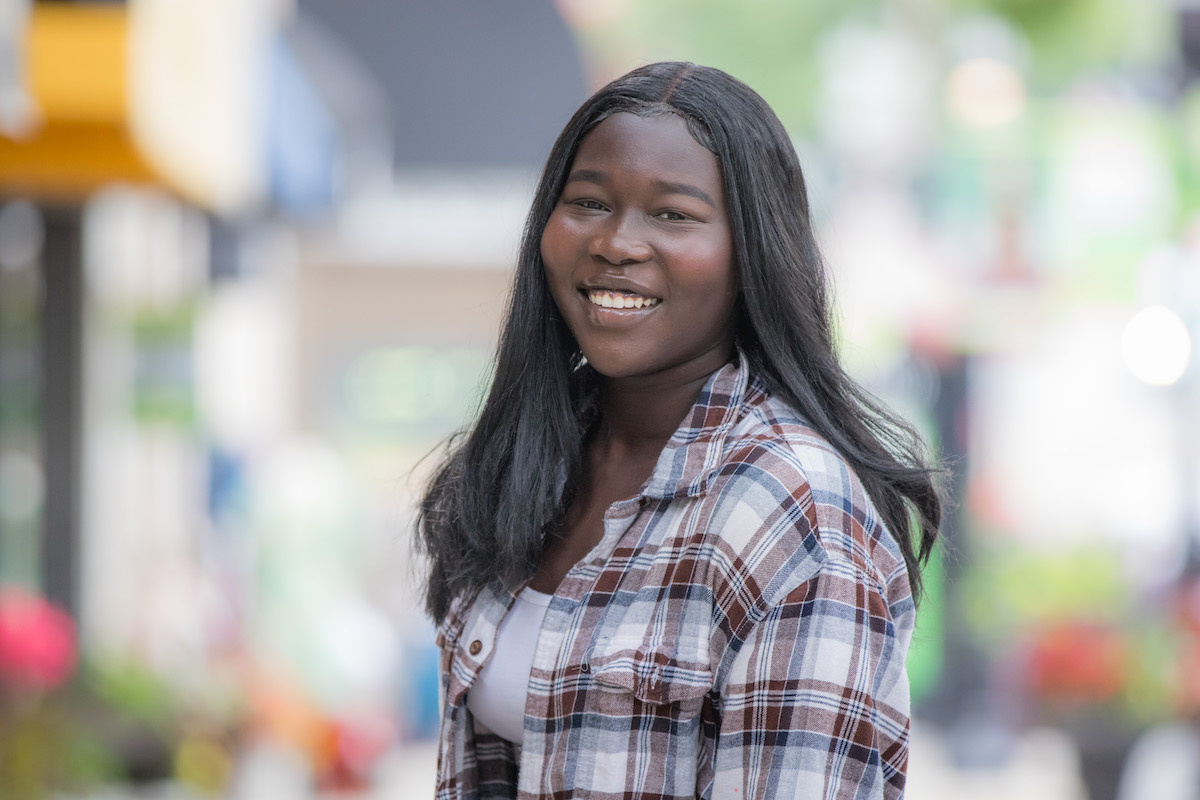 Re:new is proud to announce the hire of our newest Artisan, Julya. She will be focusing on growing our jewelry line. Read more about Julya here!
We are thrilled to introduce to you our newest Artisan, Julya! Before she was born, Julya's parents fled to Egypt and then in 2018, her family came to the Chicagoland area. At only 16 years old, English is Julya's THIRD language!! She is still finding her footing here in America, but as soon as she stepped into our studio, we knew she was special! Julya has shown to be a truly talented artist, and her Artisan role will focus on our jewelry line. We cannot wait to have new products in our store that showcase her talent!
We sat down with Julya recently to ask her a few questions about her life and experience finding Re:new.
How did you hear about Re:new and what made you want to work here? 
I heard about it through a mutual friend, Exodus. I wanted work experience. I liked the community and how you teach English and help other refugees get started. 
What do you do here at Re:new? What is your favorite part so far? 
I like to assist Josefina in organizing and I enjoy working with customers at the front desk. I also like photographing products.
Tell us about your family. 
I am the oldest of 4 girls. I wish I had a brother sometimes! 
Where are you from and when/how did you come to America? 
My family is from Sudan but I was born in Egypt. I moved to the US when I was 9 years old. I just moved to Wheaton 3 years ago. 
What year are you in school? What do you hope to do in the future? 
I am a Junior in high school and I play four sports: soccer, track, basketball, and volleyball! I hope to work in marketing and finance. I want to travel outside of Illinois after I graduate, and maybe even move to Texas. I could see myself working in another country when I'm older!
How can your time at Re:new help you? 
Working with selling the product and helping customers in the store buy the product!
What is one non-work related aspect of Re:new you like?
I like the times when I get to sit down and talk to the other women. I like getting to know everyone.
We are so proud of Julya and it is so wonderful to have her young spirit in our studio! We are excited to see her future unfold here at Re:new and beyond!