Posted on
By Re:new Project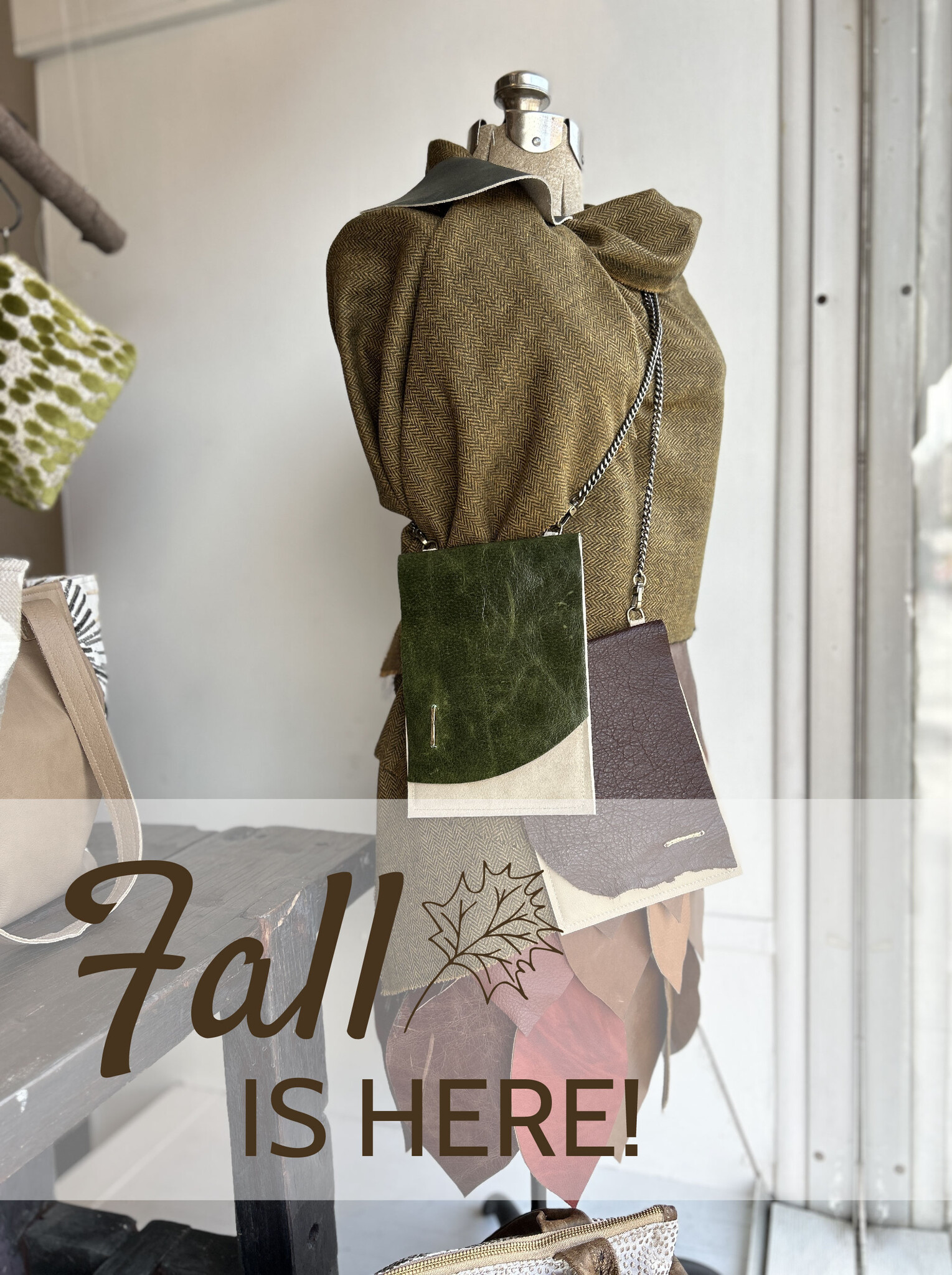 Captivating Autumn
The enchanting season of autumn is gently blowing into our Glen Ellyn Studio. With the majority of the sidewalk & brickwork drawing to a close, Renew Project is showcasing the beauty of slow fashion through the captivating charm of fall in our new window display.
Embracing nature's palette, our window evokes the nostalgia of strolling through an autumn forest of fiery oranges, deep reds, rustic browns and soft yellows. Our newly updated Esperanza purse hangs from textured branches reminiscent of autumn leaves displaying their alluring colors.
Esperanza means "hope" in Spanish, inspired by our store's mission to "create hope for refugee women"
Our store window is a visual ode to the art and beauty of handcrafted bags. Textile-wrapped trees surround earthy Trapezios. Our new Aspen Bag accentuates the irregular beauty of leather. The Artisans have elevated our popular Crossbody Bag with tactile wools, rich leather handles, and upgraded hardware.
Leather leaves gently cascade down to a carpet of rich hues of
leather and textile scraps. Nothing is wasted at Renew Project, we keep our snips and scraps for future projects!
Now that construction is winding down, visit our store at 483 N. Main Street in Glen Ellyn to shop our one-of-a-kind fall products. Or catch us at the Artisan Market at Oakbrook Mall this weekend, September 30 & October 1, 10am-6pm. You can always shop 24/7 online at renewproject.org