Posted on
By Renew Project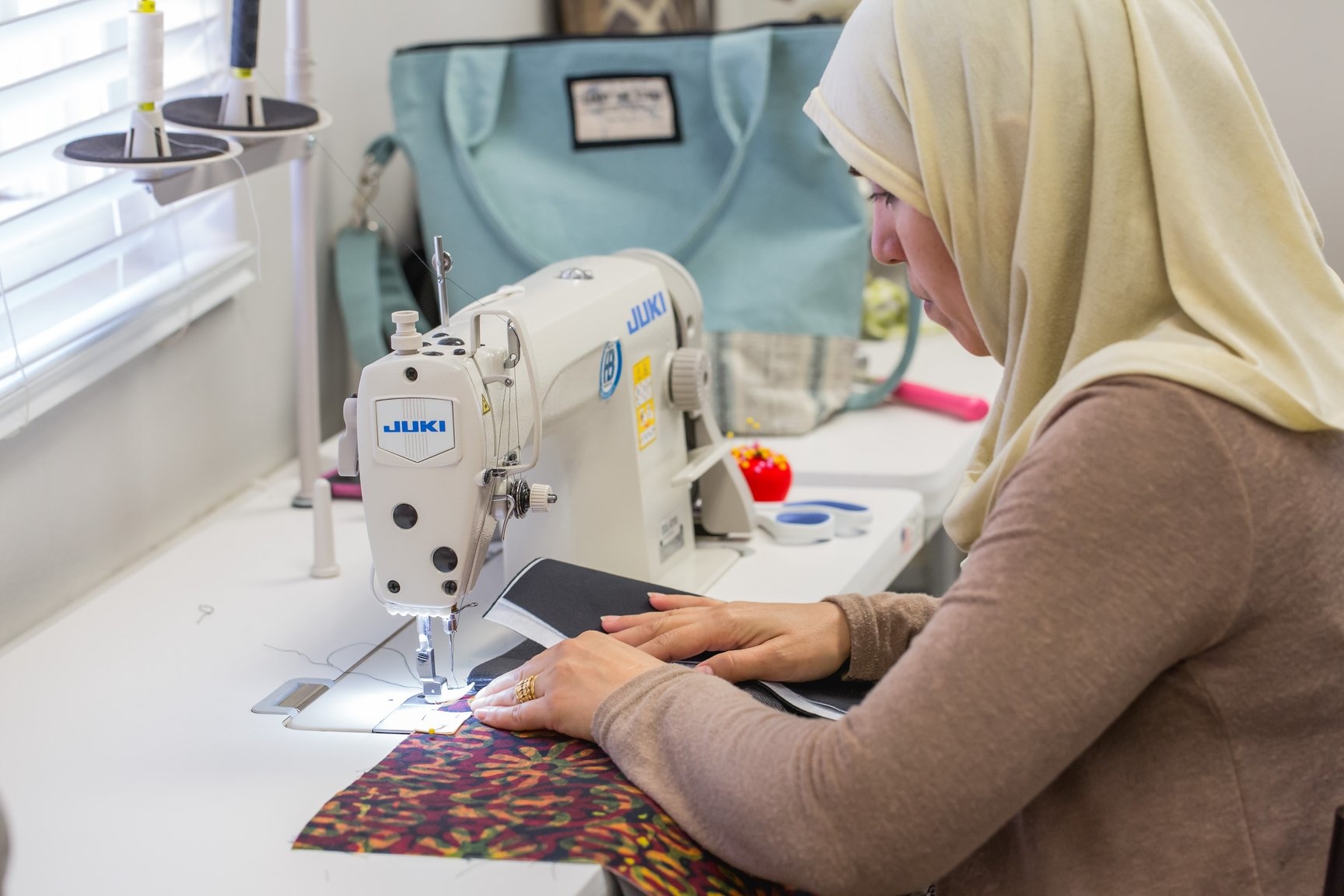 According to the United Nations, there are more than 22 million refugees who are displaced throughout the world. Re:new is stepping in the gap to support refugee women in the Chicagoland area, providing them with the resources they need to grow and thrive.
In an interview with the Council on Foreign Relations in August 2017, Alexander Betts, director of the Refugee Studies Centre at Oxford University said, "We need to have a paradigm shift—one that is not based on seeing refugees just as having vulnerabilities, but one that recognizes their capacities." That is exactly what our team at Re:new is doing for the women we serve.
More than 30,000 refugees have settled in Chicago and surrounding neighborhoods since 2002, according to the Chicago Tribune, and Re:new is doing our part in providing hope, employment, and empowerment for the women in our neighborhoods who want to participate in our programs. Once specific sewing tasks have been mastered in our beginning sewing classes, which are free to the refugees we serve, women are invited to participate in our Artisan program. They can earn gainful employment while honing skills they need to produce a limited number of products. 
From there, we offer incentives and opportunities for women to proceed from the Basic Artisan level to the Advanced Artisan level. This step in our unique process is so crucial because it not only empowers the Advanced Artisans to progress professionally but it also creates a model of sustainability, as these trained employees are then equipped to step in to assist, teach, and provide guidance for new Artisans enrolled in the basic training program. By leveraging the skills and talent of our Advanced Artisans and paying them additional income for their efforts, we can keep our administrative costs lower while simultaneously creating opportunities for these women to continue growing and challenging themselves professionally. 
Join us in celebrating these achievements as we celebrate World Refugee Day on June 20th!