Posted on
By Re:new Project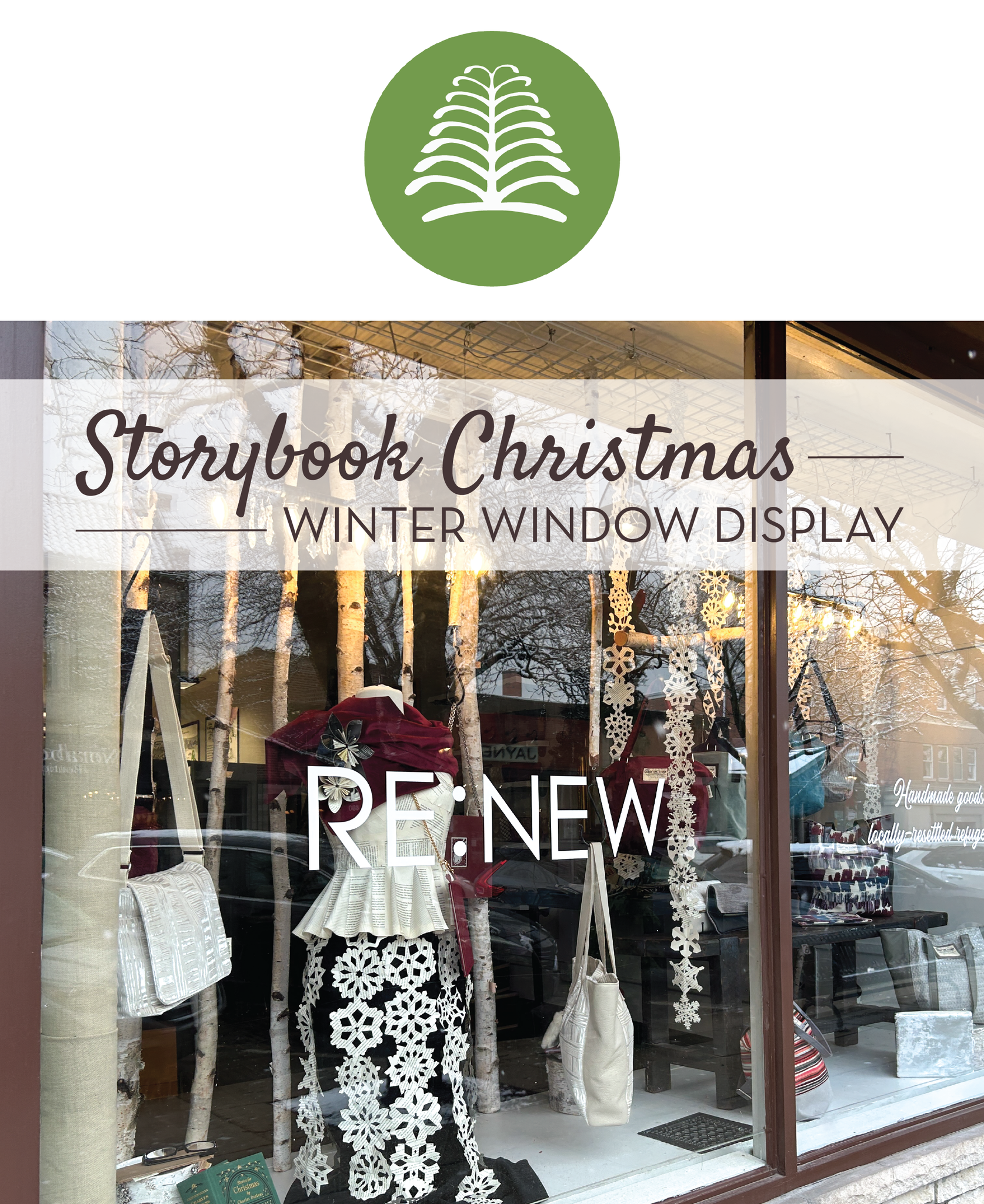 During this season at Re:new Project, our window display theme is Storybook Christmas. When you walk into the store you will see snowflakes cut from book pages, each one different in its own way.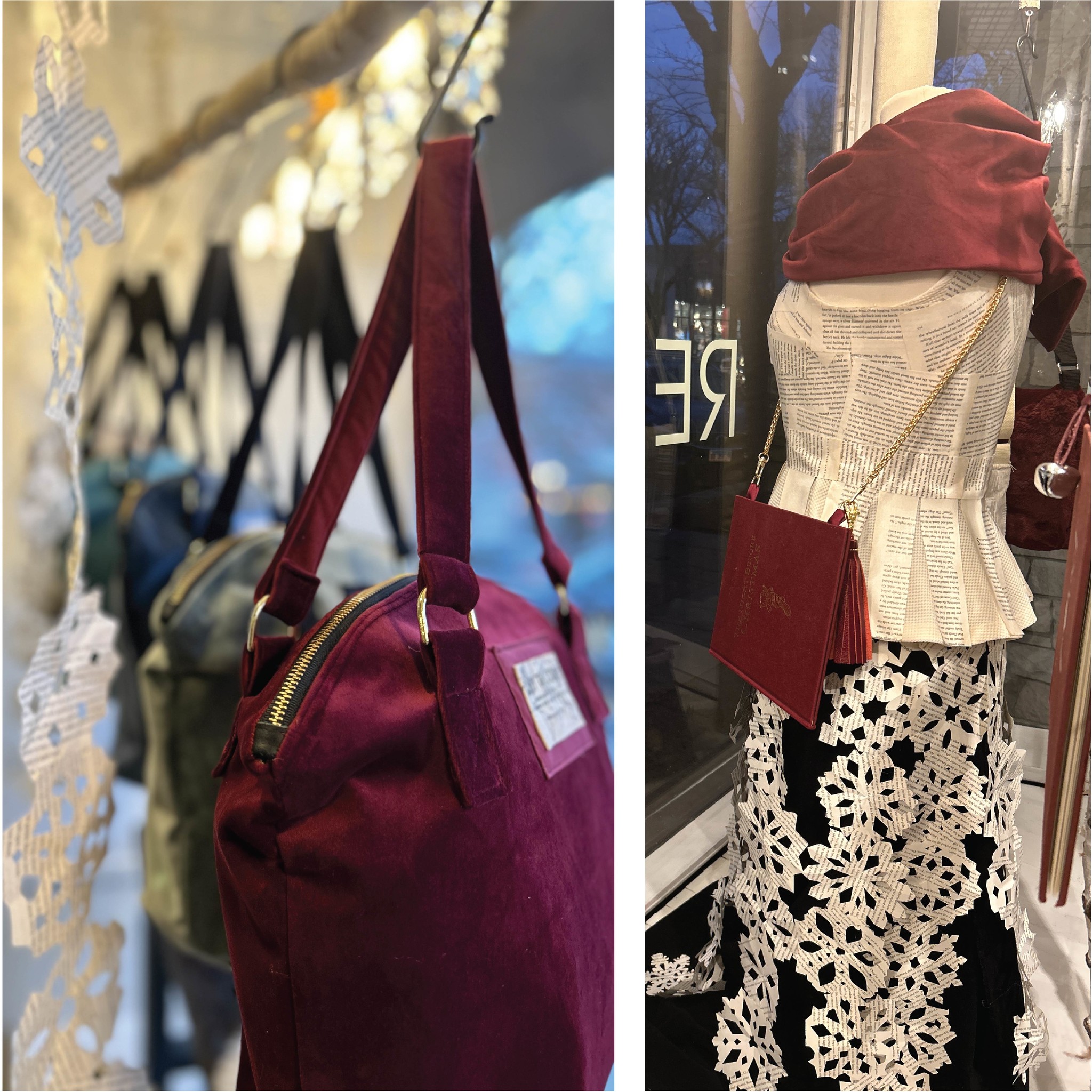 Peeking through the snowflakes are beautiful velvet and soft fuzzy textures. Our bags are full of rich, warm colors that portray the Christmas season. 

The theme "Story" is woven throughout our store. The words in a book tell a story just like the lives of the women at Re:new Project. Beauty is created through their stories.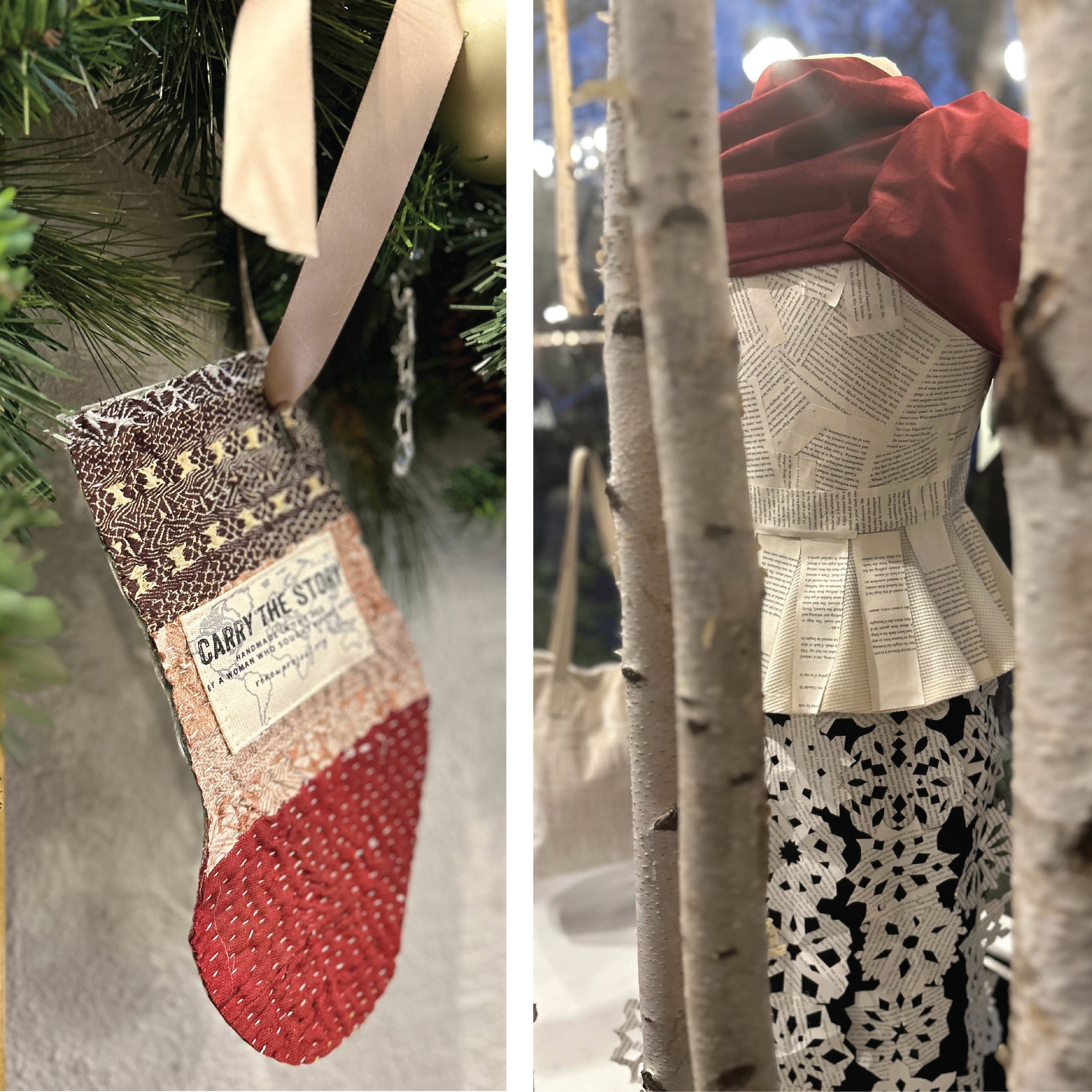 We are looking forward to this Christmas season with anticipation. Come by the store today to browse some amazing new products like the bags below.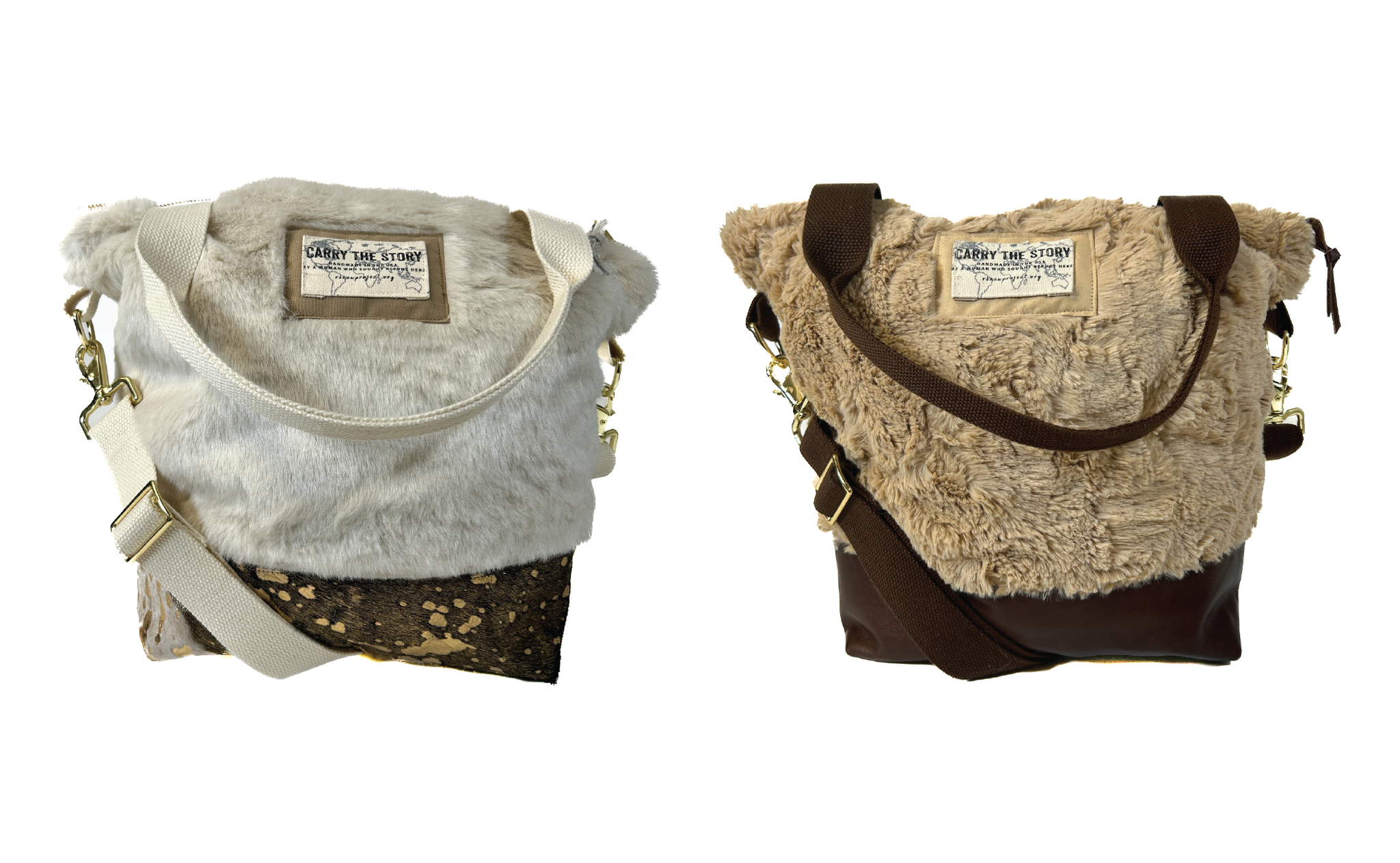 Click the link below to browse our website. Next week we will be launching our Holiday Gift Sets online. Stay tuned! 
https://www.renewproject.org/crossbody-tote.html?id=53641857&quantity=1