Posted on
By Renew Project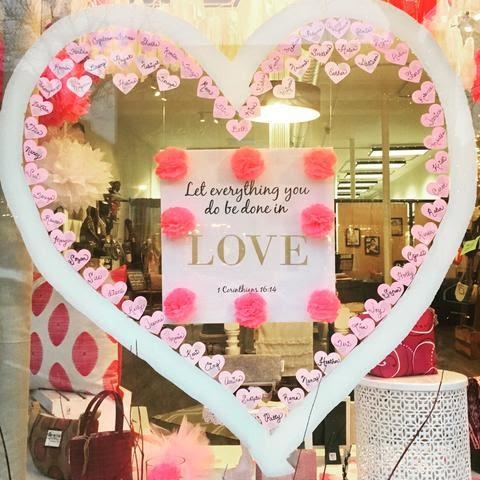 We love celebrating Valentine's Day, as it's a reminder to revel in the goodness of the wonderful relationships in our lives.
This year we will once again host a Valentine's Day luncheon for the Artisans who work for Re:new, as well as the New Students in our sewing classes. We'd love to have you help us make the event extra special by joining us in creating fun valentines for the Artisans. Here's how:

Step 1: Choose a name (or several!) from the list below. 
Step 2: Create or sign a fun valentine with a kind wish or message of support for the Artisans and New Students. Involve your family members, classroom, small group, or book club. Use fun supplies like construction paper, stickers and glitter!
Step 3: Mail or drop off your valentine(s) to Re:new by Wednesday, February 6.

Artisans: 
Fatma
Gyulnara
Shatha
Farida
Ngwa
Josefina
Ana
Cicilia
New Students:
Dil
Pul
Kumba
Naghma
Maku
Waed
Thank you in advance for helping us to celebrate the Artisans and New Students in this special way!