Posted on
By Renew Project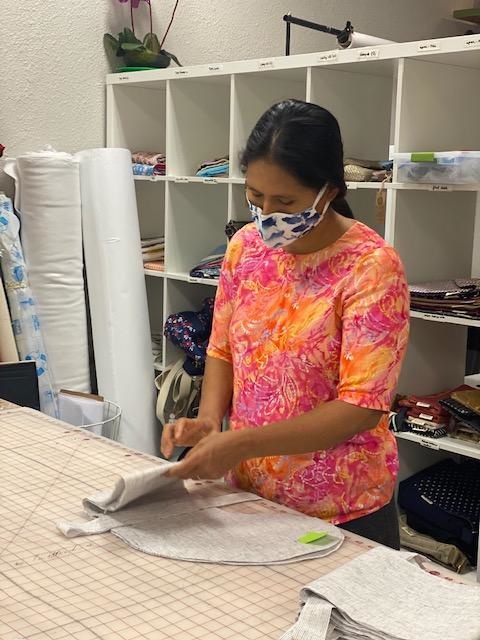 We are excited that one of our former artisans, Za, is back working at Re:new!
Za left Re:new about 5 years ago and began working at a local factory that produced cardboard boxes.   Her shifts were five days a week, from 2 a.m.-2 p.m., and with two high school daughters at home, this left Za feeling exhausted and overworked.  When the COVID-19 pandemic struck, Za received papers stating that she was being let go.  This is when she reached out to Re:new to see if we needed any more help.   Thankfully, because of donors like you, we had just started our Mask Donation Project and were able to re-hire her!   

When we spoke to Za about coming back she said, "I'm very glad and happy to come back to Re:new.  I feel very comfortable here and like the flexible hours so I can still spend time with my two daughters."  She went on to say, "I feel like God provided a change for me because I was only sleeping 3 hours a night and waking at 1 a.m. to get to work at 2 a.m.  I am now able to take care of my health better."

Za was born and raised in Burma.  Her husband had to flee the country because of political instability and Za and their two daughters followed shortly thereafter in 2009.  They lived in Malaysia for 2 years.  In September of 2011, Za and her family were resettled in the U.S.

Za's sweet smile and joyful spirit are a blessing to us here at Re:new and we are so thankful she is back working with us!