Posted on
By Re:new Project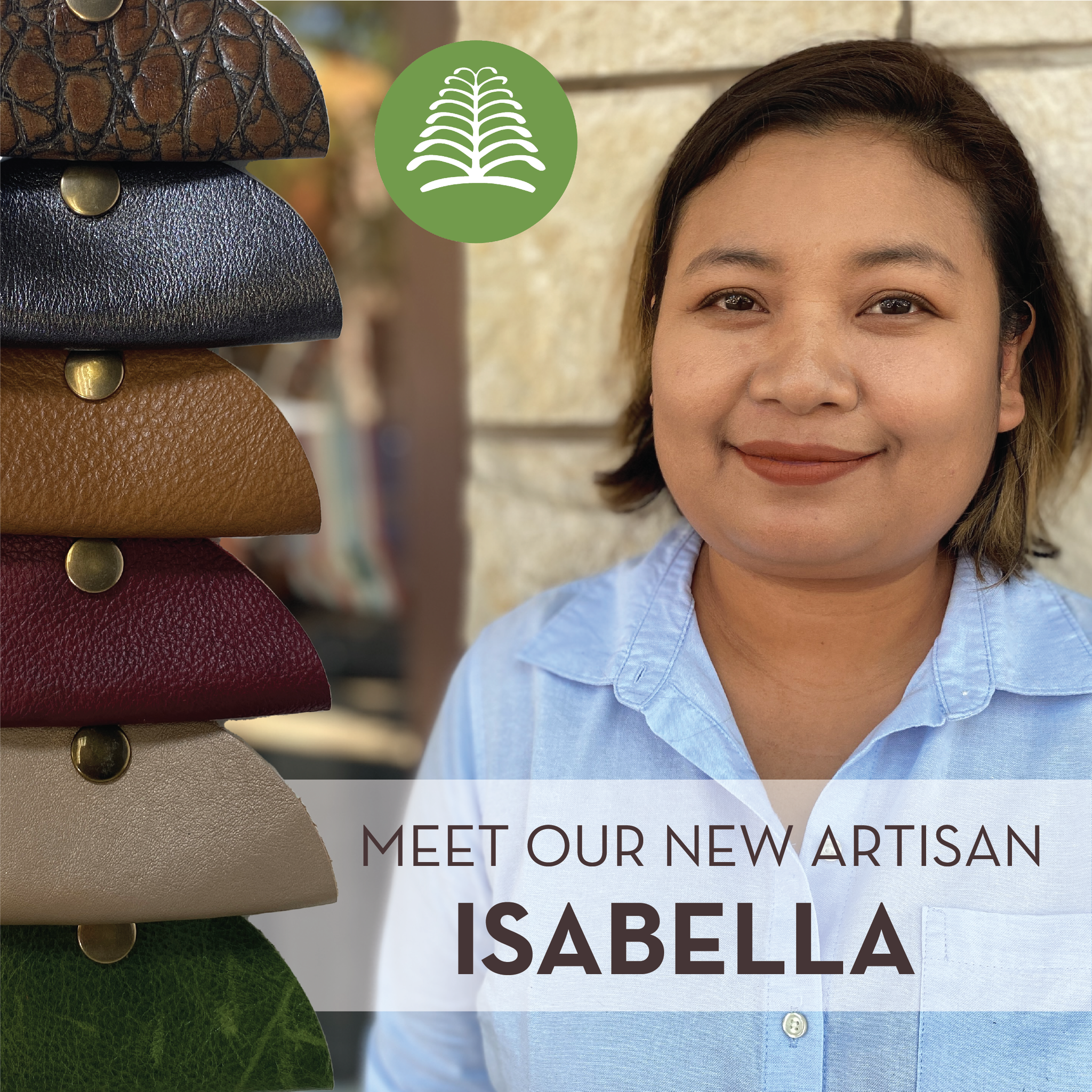 Meet Isabella! She is the newest Artisan at Re:new and we are so excited to have her here! She has hit the ground running and one of her first projects was making the beautiful cord tacos pictured above. Read the interview below to learn more about this amazing woman.
What was life like there?
We were in the rural areas, from Chin Hills. We do a lot of Farming.
When did you move to America?
I left Burma in 2011 and got registered as a refugee. I got to the U.S. in September 2015.
What was it like when you moved?
Didn't know the language. World Relief helped us a lot...gave us job training and English class. After ESL took my GED.
What do you miss most about home?
The food...the traditional village food.
What are you most excited for at Re:new?
Very happy to be part of the community that gives refugee women skills. I really like sewing. First thing Josephina taught me was cord tacos and I loved it. I didn't know if I would like sewing but I am feeling very comfortable with the sewing machine. Happy to learn new hobby.
I want to make more money for my daughter and me. I want to give her a bright future. Everything I do is for her. All the skills I learn here will be helpful in the future. 
I want to speak more English better/have solid English skills. I want to go back to school.