Posted on
By Renew Project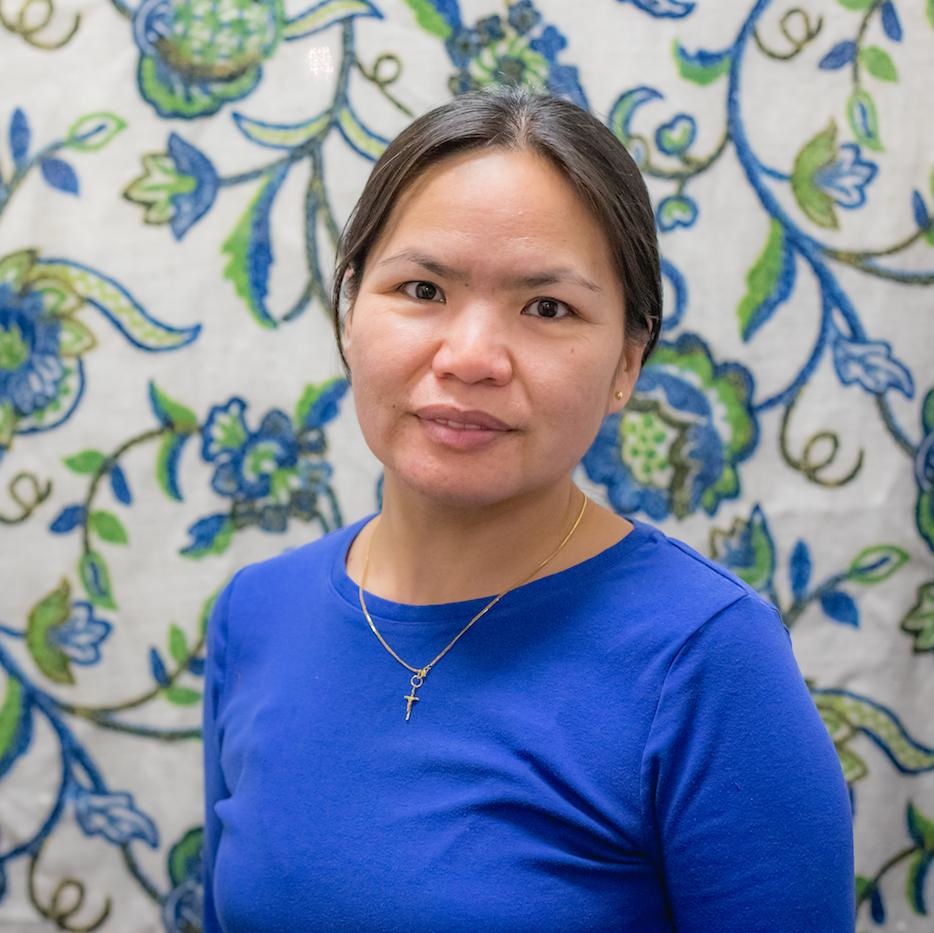 Please join us in welcoming Cici to the Re:new team of Artisans.
Cici grew up in the beautiful mountains of Myanmar, where she enjoyed working with her family on their farm. But their lives were drastically changed when they heard that government forces were raiding villages, taking villagers for forced labor. Knowing they were coming soon, her family fled quickly, unable to take anything with them. They walked for a week and finally arrived in Malaysia, where they lived as refugees. It was in Malaysia that Cici met her husband.

In 2008, Cici and her husband came to the U.S. Since their arrival, they had a son, who is now in Kindergarten. Cici has worked previously at a food packaging plant, but the constantly changing, long hours made it difficult to care for her son. She has also volunteered in the ESL childcare classes at College Church, so that she and her son could improve their English.

Cici is a hard worker and a joyful presence at Re:new, and we are so grateful to have her as part of our team. When asked about Re:new, Cici says, " I had never sewed before, and at first it was very hard. But now I like sewing! I like working at Re:new because the hours allow me to care for my son."