Posted on
By Renew Project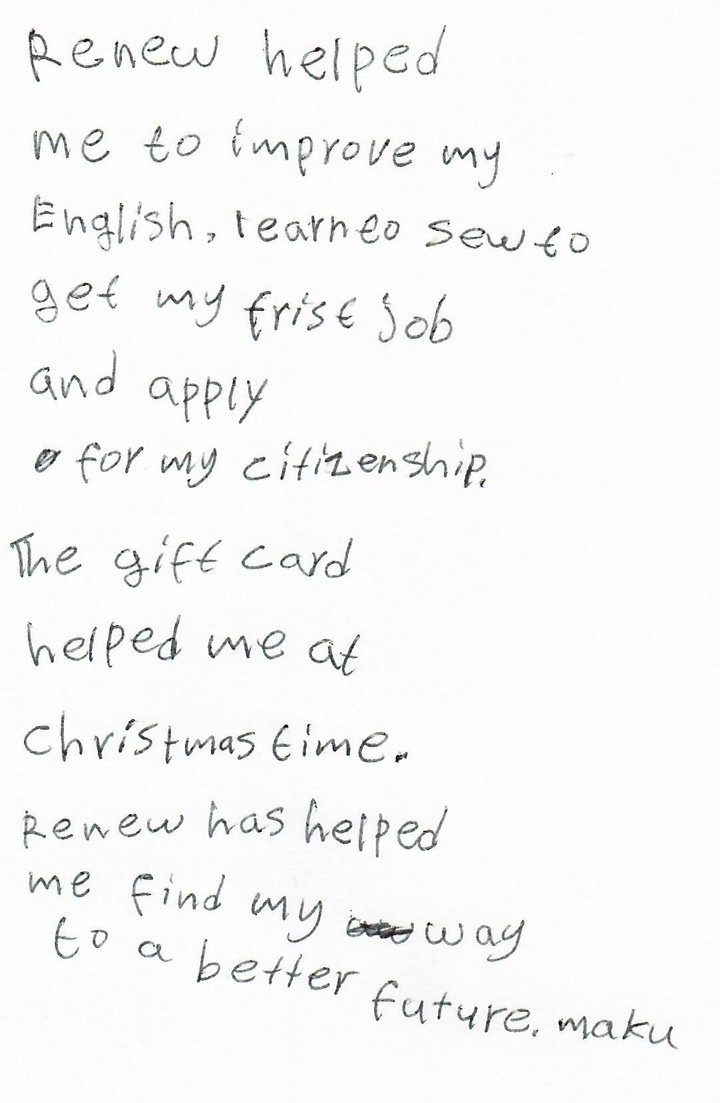 This note made our day! One of our ESL teachers handed us a card from a Re:new student, Maku, who recently moved away. These were the precious words we read when we opened the card.
Maku was just a small child when her parents died.  As an orphan in Bhutan, a country near the northeast border of India, Maku and her siblings were sent as refugees to live in Nepal with their grandmother. They lived in poverty and received no education.  In their culture, girls were married off at a young age.  Maku was married at 15 years old and shortly after, became a mother.   Becoming a mom at such a young age meant that yet again, she had no opportunities to get an education.
In 2013, at the age of 29, Maku, here husband and children came to the United States and were accepted into World Relief's resettlement program. Despite her lifelong challenges, Maku was determined to help make a good life for her family-she just needed the opportunity.
For Maku, that opportunity came when she met a Re:new volunteer at a local ESL class.   One of Re:new's students invited Maku to join her for ESL classes at Re:new.  As a result, Maku not only learned English, but she also joined the new student sewing class. There she learned skills to equip her to find a job as a seamstress.
This note was a sweet reminder of the privilege we have at Re:new to work with women like Maku as they build their lives in the United States.