Posted on
By Renew Project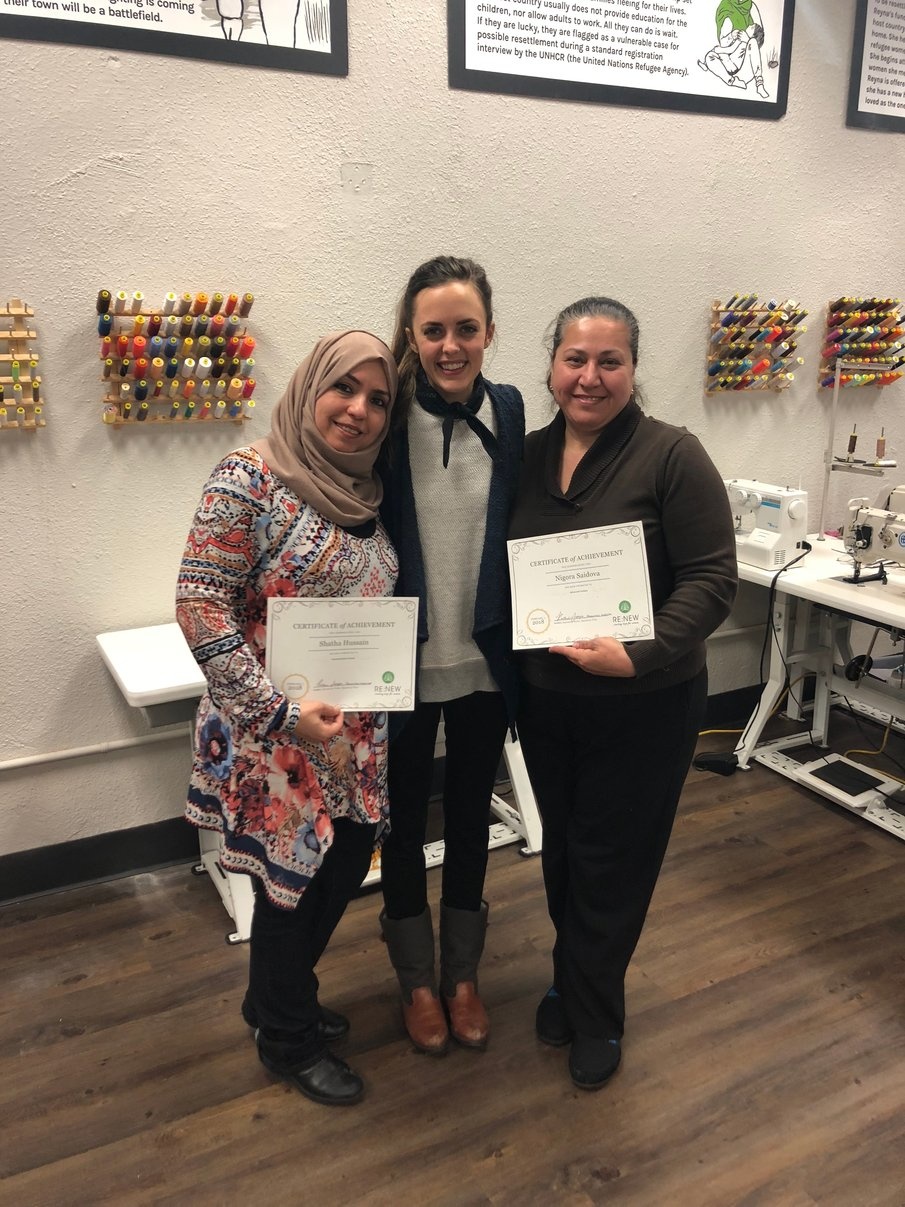 So many exciting things are happening at Re:new, especially the recent promotions of Farida, Nigora and Shatha. Farida and Nigora were promoted to Advanced Artisan and Shatha is now an Accomplished Artisan. Each promotion means more hours, more pay and more responsibility.
Artisan is our entry level position. Accomplished Artisan is the next level and Advanced Artisan is the highest paid position on the Artisan team. The Advanced Artisans mentor, teach and train new Artisans. All are beloved, talented women from around the world who impact our business every day. Each one has overcome great difficulties and yet they thrive and grow in unbelievable ways. You can read more about the Artisan's amazing stories on our website.
We celebrated with a shared luncheon (everyone brings a dish) and Ruthie, our Production Director, presented each Artisan with a Certificate of Achievement. Fatma is our wonderful Studio Manager and the Artisans report directly to her. Ruthie oversees our Artisan team and she, too, inspires us every day. The Artisans are so full of joy and we are so proud of them! Congratulations to Farida, Nigora and Shatha.