Posted on
By Renew Project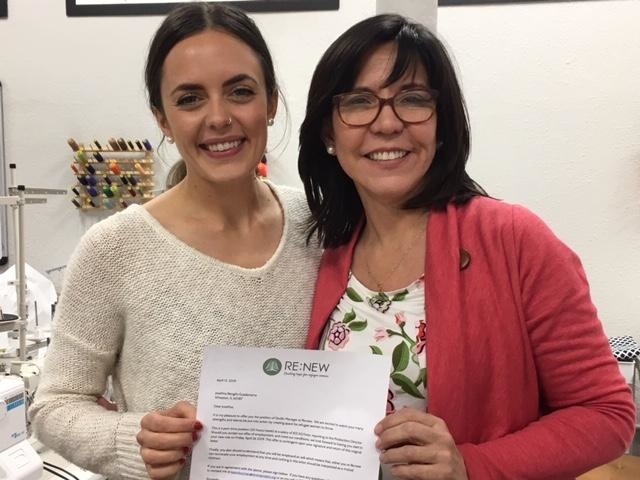 We are thrilled to announce that one of our own artisans, Josefina, has been promoted to Studio Manager.
Josefina, originally from Venezuela, has been with Re:new for over a year and has consistently demonstrated reliability, a positive attitude, and an incredible work ethic. In addition to working in the studio as an artisan, she also helps with the new student and ESL classes on Friday mornings. Her joy is contagious and daily touches everyone she comes in contact with.

We couldn't be more excited for her new role!